TWO STUDENTS DEBATE THE PROS AND CONS OF REMOTE LEARNING.
By Dhruvi Modi 
FIVE TIPS TO HELP YOU STAY FOCUSED WHILE LEARNING ONLINE

During this pandemic, university students are required to take classes online. Like me, many of them have never taken any online courses, let alone shifted all their schooling online. This transition from in-person classes to online classes has been drastic, but I have five tips that have helped me so far. I have created five laptop screen wallpapers, one for each day of the school week, with some common tips' students can use while studying online.
Plan your week
To distribute my time equally throughout the week, I plan out my entire week on Monday. This way, I know how I am spending my time and where I have some spare time to fast track assignments and readings or take a break.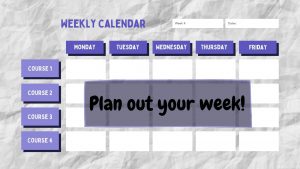 Stay away from your phone
In Peel region, where I currently live, public health authorities have advised staying two metres away from other people. I follow the same rule when it comes to using my phone while doing school work. Two metres is close enough to attend to emergency calls and messages, yet far enough not to get distracted by social media.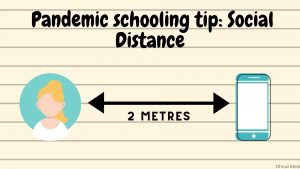 Attend all your Zoom classes
With online classes and no one to see if you're there, it's not hard to skip classes. But online lectures are just as important as in-person lectures­ — maybe even more important because you might miss out on valuable information that won't be found elsewhere.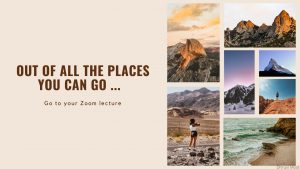 Don't work in bed
It's tempting to log onto your 8 a.m. class from bed, with your mic and camera turned off, but don't. This will only harm your education. Create a separate workspace for school. This way, you can complete your work without falling asleep or having to stay up late to catch up on what you missed in the morning.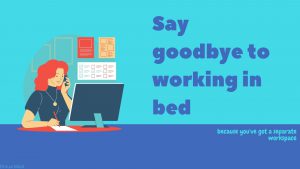 Manage your time
Although you're home all day, you still have a busy schedule, and managing your school and personal life can be challenging. The simple solution is to create a list of priorities for the week and then follow it.