A LOOK AT HOW FOUR SMALL BUSINESSES HAVE WEATHERED THE PANDEMIC.
By Katelyn Thomson
During the COVID-19 pandemic, there has been a push to support small businesses. As many small businesses are forced to close their doors permanently, community support shows there's a light at the end of the tunnel.
Small businesses across the country have suffered financially as a result of the pandemic. According to Statistics Canada, 24 per cent of small businesses with one to four employees reported losses of over 40 per cent in profits in August 2020 compared to August 2019.
Here, four business owners across Ontario share their experiences of trying to stay afloat during a global pandemic.
Kd Vintage Goods – Ottawa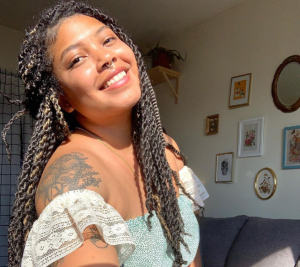 Kd Vintage Goods is an online thrift shop owned and operated by Kadeeshia Solomon since 2018.
"Something that I was really excited about is to find people that also really loved thrifted clothing and also had a passion for it, and I just found that it was really hard for me to find thrift shops that were affordable."
Throughout the pandemic, Solomon's business has experienced many ups and downs.
"Honestly, that's just 2020…there's just so much uncertainty," she says. "I feel like no matter what, people are still going to shop to feel good, and people are still in need of new clothing, and the demand never really goes away."
Solomon said the main struggle she faced was access to thrift stores where she usually buys pieces to sell. "I like to shop in the small countryside and the small neighbourhoods, so you're really taking your chances when you're driving in the middle of nowhere not knowing whether they've shut down. There's that stress of not being able to source my items as easily."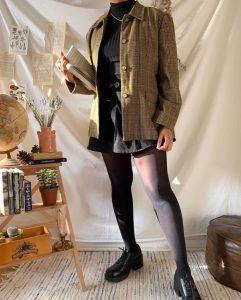 Solomon says she feels proud of herself and her family, who own a restaurant, for keeping their businesses alive during the pandemic. "We want to support people in their dreams, and I really, really felt that as well."
"With the Black Lives Matter movement, I think that has really helped me get recognized as well and not just get recognized as a woman that runs a shop. I'm first and foremost a Black woman that runs a shop. I feel like a crazy amount of support, and it's honestly been amazing."
Bathtub Bakery – Brantford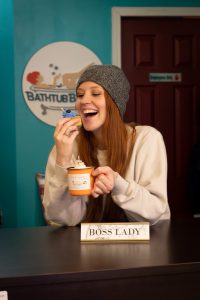 Brianne Lavallee creates pastry-inspired bath and home fragrance treats, like donut-shaped bath bombs and cupcake-shaped candles.
She always tries to stay positive, and the COVID-19 pandemic didn't change that. After launching her website coincidentally right before the pandemic started, Lavallee says she's doing better than ever before. Her online store brings in an extra 50 per cent of sales from across Canada.
"To be able to expand all throughout Canada with the website, I'm now reaching billions of people compared to before when I was only reaching people in Brantford or willing to drive to my store," says Lavallee. "I was able to open up to a whole other kind of market this way."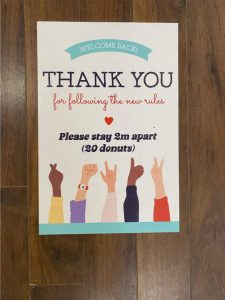 After losing her job as a server at The Works as a result of the pandemic,
Lavallee took this as an opportunity to throw herself into her work.
"It kind of forced me to go into my business full time," says Lavallee. "I had to fully put all of my energy into the store for the first time."
During this time, Lavallee moved to a new location. Unlike her old location, she now has room to create and sell her products in the same space.
"It was a super impulse decision, I always go with my gut feeling and my gut told me to move so I did," says Lavallee. "It's a good feeling to be able to be productive all day and be so much more efficient with the new space."
pocket CHANGE – St. Catharines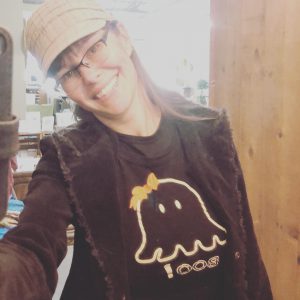 pocket CHANGE is a sustainable artisan store based in St. Catharines that specializes in handcrafted home goods, jewelry, clothing and accessories.
Melissa Parkins opened it to support local artists and make a difference in the community and around the world. A portion of every purchase is donated to local and global organizations that support health, education and Earth-friendly efforts, such as The Education Foundation of Niagara and Pathstone Mental Health.
Throughout the pandemic, Parkins has noticed an increase in people shopping locally and making a conscious effort to support small businesses.
"Even just the words of encouragement – people are so supportive and saying they love what everyone's doing downtown and they're appreciating what store owners are going through right now. It's awesome."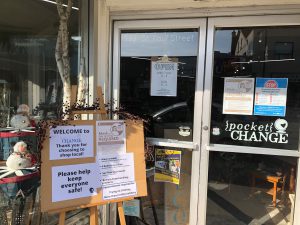 It wasn't just Parkins who was affected by the province's two-month shutdown in the spring, but over 70 local and global vendors that are featured in the shop. "Having to shut the shop down for those two months put things in a really scary spot, financially, for a lot of the vendors that I work with."
"The unknown was pretty scary at the beginning, but then people started making that shift to going online and purchasing, helping businesses out that way."
Parkins says business owners are constantly adapting. "They're just doing anything they could do to keep their shops running but also to meet the needs of the people in their community that they had already created, and you know, they were missing us as much as we were missing them."
Big Pappi's – Crystal Beach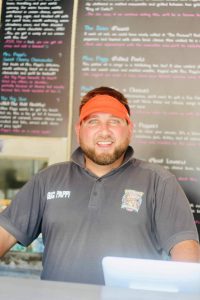 Big Pappi's in Crystal Beach specializes in gourmet grilled cheese sandwiches and hot dogs. Their slogan "where size matters" says it all.
Owner Shane Therrien was excited to get into the full swing of this season after opening late last year due to construction issues in a town largely reliant on American tourists.
"We were fortunate enough, and we gained a lot of traction with the locals," says Therrien. "About 80 per cent of our orders were takeout anyway, so that was a plus during this situation as well."
Therrien says he felt an overwhelming amount of support from the community, a much welcome relief after the provincially mandated two-month closure.
"We did have some great busy days as well because we gained some traction with the locals.… There was some days I couldn't imagine how we would operate if the borders were open."
Even though Therrien's business received a lot of community support, it still struggled financially. "It was a huge impact on our finances. Especially because we just couldn't work the same hours we did last summer," says Therrien. "Instead of doing the six days a week, 10 to 12 hours a day, we were only able to do four days a week and about eight hours a day."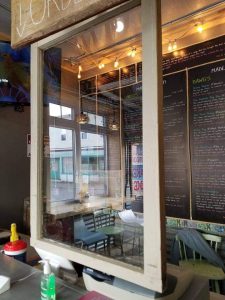 "All the little things that you need too, you know, just simple things like all the extra stuff, that all adds up for businesses that are struggling in the middle of this."
Therrien says they're lucky as a restaurant whose orders are typically 80 per cent take out orders, as they were able to maintain business and make up some of the loss that way. Others in the area have not been as fortunate.
Therrien says it's heartbreaking to see local shops close because of the pandemic. "Mostly what it is, especially in Crystal Beach, we're all just mom and pop shops. It's definitely been a struggle. We just keep our fingers crossed and hope everything works out."